Our ministry revolves around these five core values:
FAMILY FOCUSED
SAFETY
BIBLICAL TRUTHS
FUN
EXCELLENCE
COVID Safety
Policies
& Procedures
If your child is showing any of the following symptoms—cough, shortness of breath or difficulty breathing, chills, muscle pain, headache, sore throat, loss of taste or smell, diarrhea, feeling feverish or temp greater than or equal to 100 degrees- we ask that you participate at home online with us. Your child may not attend if they have been in close contact with someone who has tested positive for COVID-19.


Masks are optional in the Kids Ministry Building for children and adults.
If your child exhibits any symptoms please keep them at home.
Please sanitize hands upon entering the building when you arrrive.
Parents may not enter classrooms.

For questions, please contact:
Mindy Grooms, Early Childhood Director or Missy Chapman, Elementary Director
Each week at Kids Ministry, your children will experience:
Convenient check-in Caring, trained volunteers A safe, friendly environment Age appropriate lessons Fun, engaging activities
At Kids Ministry our goal is to partner with families to build biblical foundations for life!
Safe Sanctuary
All Kids Ministry volunteers are Safe Sanctuary trained and must pass a thorough background check to protect our children and our volunteers.
Pre-Register for New Families & Use Electronic Check-In
For families who plan to attend Grace Fellowship regularly, fill out an Enrollment Form at the Welcome Desk to have your child's name added to the class roster – that way, on Sunday mornings, you can bypass the Welcome Desk and head straight to an electronic check-in station to check your child in and print tags before escorting your child to their class. To pre-register your family for the upcoming Sunday, please click the link below.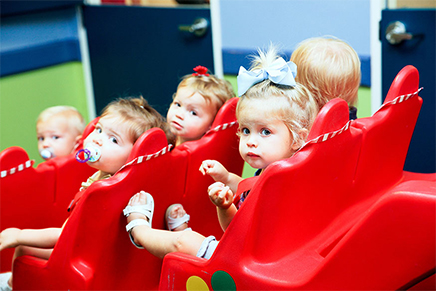 INFANT—18 MONTHS
Check in at the Children's Education Building where a team of paid staff and volunteers care for the smallest of our congregation with loving hands and hearts as they learn it is OK to be away from mom and dad! Arrive 15-minutes before service to check your child in and please be sure to bring and label all items your child might need while in our care.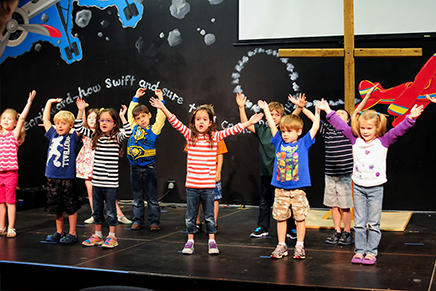 2 YEARS—KINDERGARTEN
Check in at the Children's Education Building. Your kids begin in their classroom with loving volunteers who teach age-appropriate Bible lessons through activities and games. Then they move to a large group where they experience high energy worship and creative Bible applications.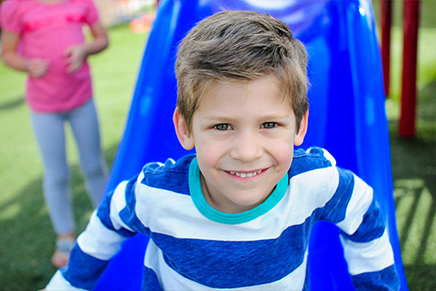 1st—5th GRADE
All elementary kids check in at the Children's Education Building. They begin their morning in their grade level classroom where they learn about God through engaging, age appropriate lessons. Then they move to large group where they experience cool, high energy worship, creative Bible teaching and a whole lot of fun!
Featured Event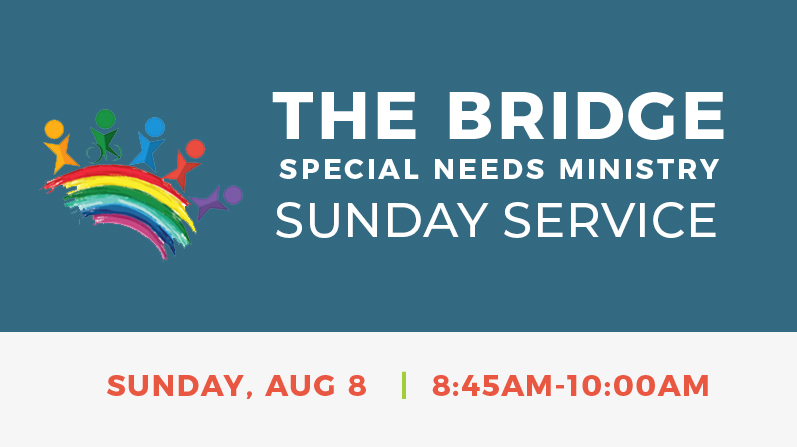 Full Calendar
KIDs 101
Kids 101 is designed for the child who has made a recent profession of faith or who is asking questions regarding salvation and baptism. This two-hour course covers the basics of the gospel in an interactive, age-appropriate format. Kids 101 explores what it means to have a salvation experience.
Baptism, the Lord's Supper, and spiritual growth are also explored. We recommend that every child attend a Kids 101 class with a parent before being baptized.
Kids 101 is intended for children in grades Kindergarten through fifth grade.
Lunch for children and parents is provided. There is no charge for the class nor lunches. Space is limited. No childcare for younger family members is available during this time.
For more information, please contact kidsministry@whatisgrace.org.