Servicio en Español
Sepa lo que Cree
"Sepa lo que Cree Acerca del Espiritu Santo" — Romanos 8
Jeff Dietz, North Katy Campus Pastor
26 de Noviembre de 2023
English Service
Know What You Believe
"Know What You Believe About the Holy Spirit" — Romans 8
Jeff Dietz, North Katy Campus Pastor
November 26, 2023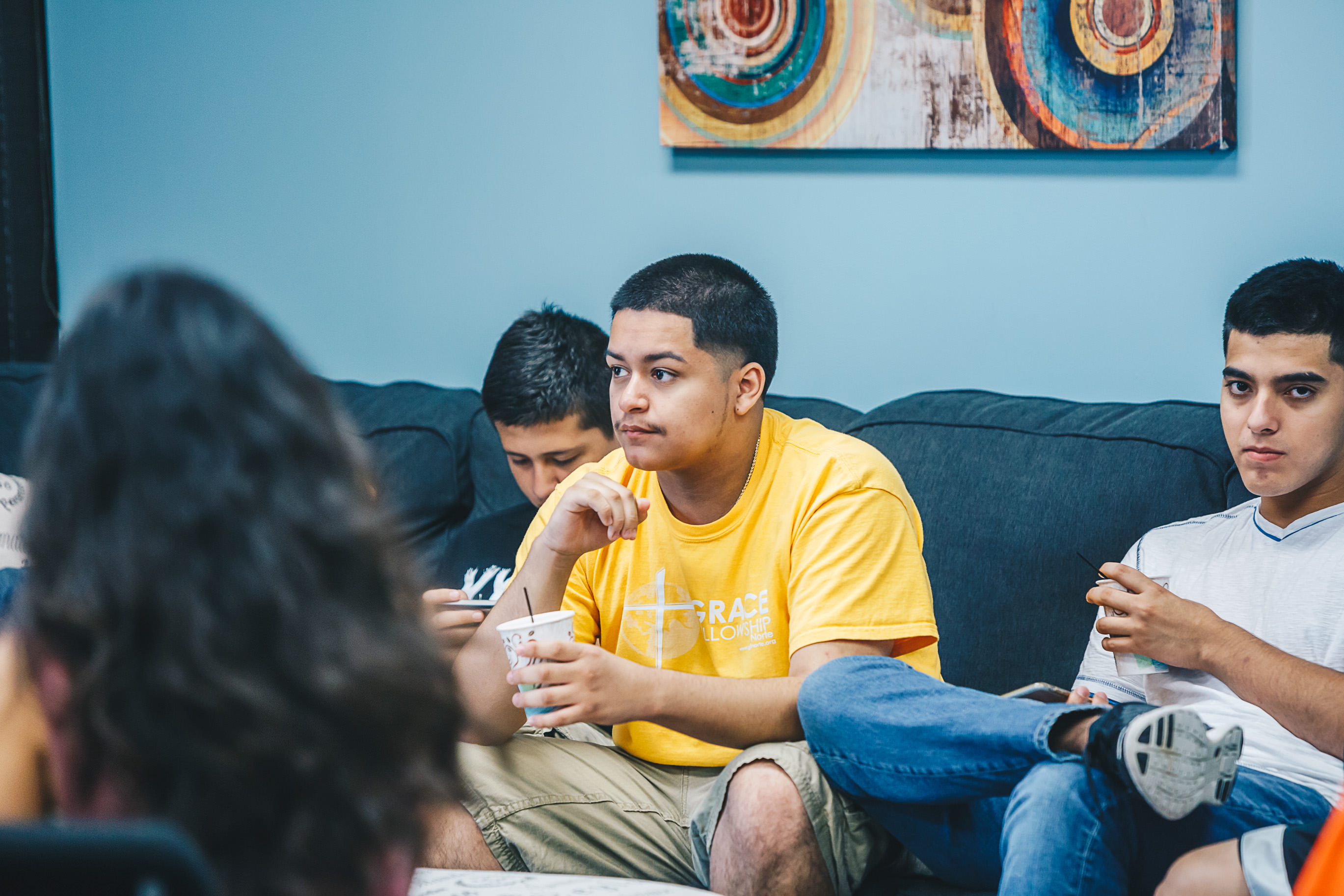 Student Ministry at North Katy Campus
Students at the North Katy Campus are a church of nations that pray for the nations. We gather together, eat, play, worship the King, pray hard, dive deep into the word, and boldly proclaim the name of Jesus. Relationship is key, We love each other like family, so expect to feel like it! At North Katy Campus our students are involved in not only student ministry, but Children's, Worship, Missions, and Hospitality, as well as serving outside of these walls on mission trips and community service projects. We are in awe of what God is doing!
Wednesday Nights and Small Groups
Junior High and High School meet every Wednesday night at 6PM at the North Katy Campus. We would love to meet you and welcome you into the North family! Students are relational and long for the opportunity to be with each other. We want to facilitate that, so most Wednesdays we gather up in small groups to unpack what God is doing through his word and in our lives.
Events & Trips
We want to experience God in fun and exciting ways, in order to do so we do multiple events yearly to give our students an opportunity to get away and see God in different environments.
DNOW - A unique weekend event for students to immerse themselves in the word and worship. This event takes place every January over MLK weekend.
Summer Camp - a week-long camp built by North Katy Campus to cater specifically to the needs of our students.
Student Worship
Our worship on Wednesday Nights is student lead! if you are interested in being a part, let Kyle know! We're always looking for students who know how to play an instrument or sing and long to use their talents for the kingdom!
Volunteers
From welcoming students, to running the soundboards during worship, serving as a small group leader, or just being available for students, there is a place for everyone to serve! As a body, we have an opportunity to launch more and more Christ-followers into the next generation by surrounding them with Christian adults who care. All Student Ministry volunteers are Safe Sanctuary trained and must pass a thorough background check to protect our children and our volunteers.