Our ministry revolves around these five core values:
FAMILY FOCUSED
SAFETY
BIBLICAL TRUTHS
FUN
EXCELLENCE
COVID Safety
Policies
& Procedures
If your child is showing any of the following symptoms—cough, shortness of breath or difficulty breathing, chills, muscle pain, headache, sore throat, loss of taste or smell, diarrhea, feeling feverish or temp greater than or equal to 100 degrees- we ask that you participate at home online with us. Your child may not attend if they have been in close contact with someone who has tested positive for COVID-19.


Masks are optional in the Kids Ministry Building for children and adults.
If your child exhibits any symptoms please keep them at home.
Please sanitize hands upon entering the building.

For questions, please contact:
Mindy Grooms, Early Childhood Director
Each week in Kids Ministry, your family will experience:
Convenient check-in, a safe environment, fun and engaging activities for kids, and age appropriate lessons.
At Kids Ministry our goal is to partner with families to build biblical foundations for life!
Volunteer in Kids Ministry
All Kids Ministry volunteers are Safe Sanctuary trained and must pass a thorough background check to protect our children and our volunteers.
To volunteer in Kids Ministry, please contact Jennifer Jenkins for more information.
Kids Ministry Services from Infant-5th Grade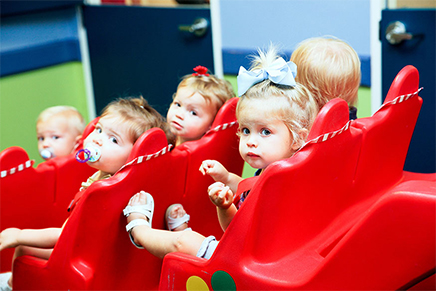 INFANT—18 MONTHS
Check-in at the Kids Building where your kids will receive the highest level of care and attention. They will learn about Jesus, their forever friend, through playtime and music, and movement.
For more information, please contact Mindy Grooms, Early Childhood Director.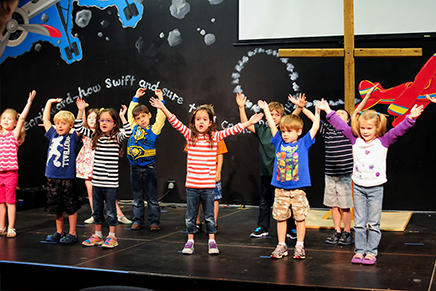 2 YEARS—KINDERGARTEN
Check-in at the Kids Building. Your kids will experience small group and large group worship where they will learn about Jesus, their forever friend, through engaging stories and fun activities.
For more information, please contact Mindy Grooms, Early Childhood Director.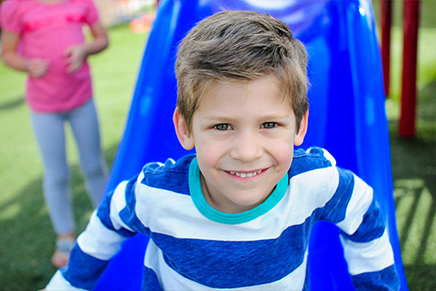 1st—5th GRADE
All elementary kids check-in at the Kids Building. Their morning includes small group activities where they learn about God through engaging, age-appropriate lessons. Kids will also participate in large groups where they will experience creative Bible teaching and high-energy worship!
Upcoming Events
Check It Out!
KIDs 101
Kids 101 is designed for the child who has made a recent profession of faith or who is asking questions regarding salvation and baptism. This class covers the basics of the gospel in an interactive, age-appropriate format where they learn to Know God, Know the Bible and Share their Faith.
Kids 101 is intended for parents and their children (Kindergarten- 5th grade) and is recommended before baptism.
This class is offered four times per year, for more information, please contact kidsministry@whatisgrace.org.