About Grace Fellowship Preschool
Grace Preschool offers classes for children ages 18 months through 5 years of age. We are a part-time preschool that offers classes two, three, or four days per week depending on the child's age. All classes are held from 9AM-2:30PM. You can find more information about Grace Preschool by clicking on the links below.
You may tour Grace Preschool Monday through Thursday from 9:30AM-NOON during the school year. Please contact the Preschool Office for tours in the summer.
Grace Preschool is located at the Grace Fellowship Church Cinco Ranch Campus at 2655 South Mason, Katy, Texas 77450. Contact us by phone at 281.398.3412 or email GracePreschool@WhatIsGrace.org.

Please call the Preschool Office at 281.398.3412 or email lbynum@whatisgrace.org to check on availability for the current school year or to be added to our waitlist.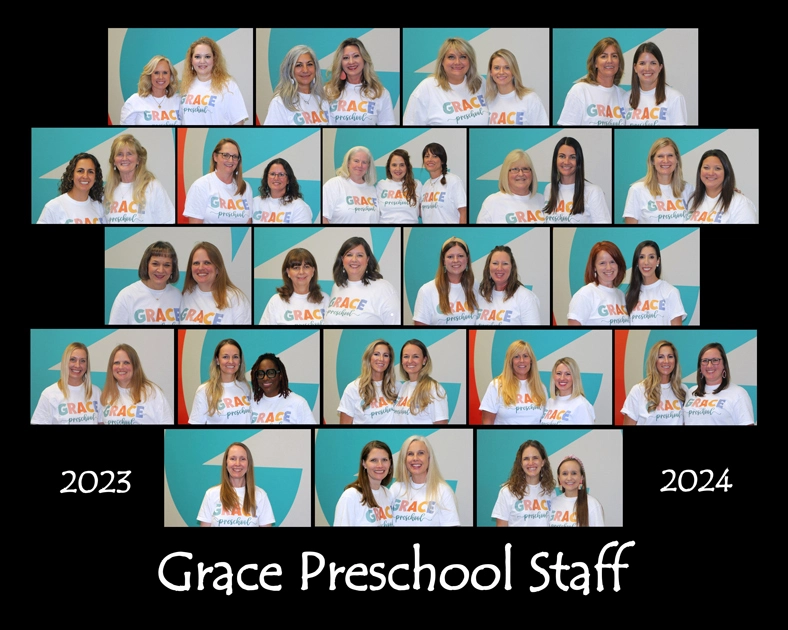 Our Mission
Our Purpose
The purpose of Grace Fellowship Preschool is to teach young children to know and to love God and His Son, Jesus Christ. In doing so, the ministry will be an extension of Grace Fellowship's vision to be a "house of prayer for all nations".
This will be accomplished through:
Providing an age and developmentally appropriate Christian curriculum;
Teaching each child to pray for himself/herself and for others;
Leading each child to understand that he/she is uniquely created by God for His glory;
Teaching each child to respect teachers, peers, and self with love and kindness; and,
Being loved, cared for and taught by teachers with a love for Jesus Christ.
Our Staff
All of our staff are experienced in working with young children, or have participated in pre-service training. Staff members are required to participate in a minimum of 24 hours of early childhood education during each school year. In addition, all staff are trained in CPR and First Aid. Each employee must pass a criminal history background and fingerprint check conducted by the Texas Department of Family and Protective Services. The average tenure of our staff is six years.
Our Curriculum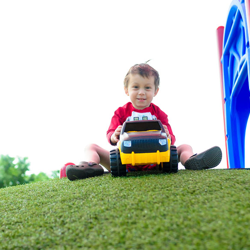 Our academic and Christ-centered curriculum is based on a well-rounded choice of unit/weekly themes. These themes lend themselves to all areas of the curriculum: science, math, arts, language, pre-reading, music and motor experiences. Learning centers, individual, and group instruction time help enhance these themes. The depth of learning is planned appropriately for each age level. We believe children are continually learning and will capitalize on "teachable" moments. A low child-to-teacher ratio is maintained so we can provide each child with individual attention. Activities are planned to meet the children's needs and to stimulate developmental learning. We encourage children to work and learn at their own pace realizing that children learn best through everyday experiences with the people they love and trust, and when learning is fun! We do not use worksheets related to paper/pencil activities unless it is curriculum related to a specific skill or lesson. The four-year-olds use a modified version of Learning without Tears for handwriting and math.


All students will have Music and Movement weekly which will promote physical fitness and coordination as well as instill a love for music and knowledge of basic musical concepts. The teachers will use a variety of songs, musical instruments, games and equipment for this class.


Christian teachings will be woven throughout the day. Children will pray before snack and lunch, during circle time and other times of the day. They will hear Bible stories and sing praise and worship songs. The 2's, 3's, 4's and transition classes will attend a weekly chapel period led by a staff member. Christian books are available for book centers and story times. Through Christian care, children will begin to learn and experience the love of God. We welcome children of all faiths.


Our Transition class focuses on the growth of the whole child. Children will work together daily to play, solve problems, share experiences, and develop new knowledge. Our focus is for them to find a love for learning and have a sense of belonging and purpose. Curriculum will be both hands-on and project-based; language will be developed, fine and gross motor skills refined, socialization and spiritual growth nurtured, their world investigated, and art and music explored. The class will construct in-depth investigations around themes and children will be given the opportunity to experiment and make choices. Core skills include: music, science, time and space, math, social skills, movement, visual arts and language.
Registration forms are below
Required Registration Forms