Let's reach the lost in Katy and help raise the future generations to know and follow Jesus!
Holy Spirit, I give You permission to make room in my heart for more of You. Show me Yourself in new and fascinating ways over the next 30 days, I want to know You and trust You more deeply.
Move in the hearts of our church family, Lord. Together, give us wisdom and insight into Your plans for Grace Fellowship and the ministry You want to cultivate in us and through us.
Enable and empower us as Your Bride to fulll Your plans and reach over 1,000 unreached people with the gospel and connection in community.
According to Your will and Your ways, we pray for something so big, only You can accomplish it! We ask for $16 million to facilitate this ministry and more for Your Kingdom and Your glory.
In Jesus name, Amen!
Please prayerfully complete the card below.
Lord lead, we are following!
Make Room for Grace Commitment Form
Pastor Jim: Why Make Room For Grace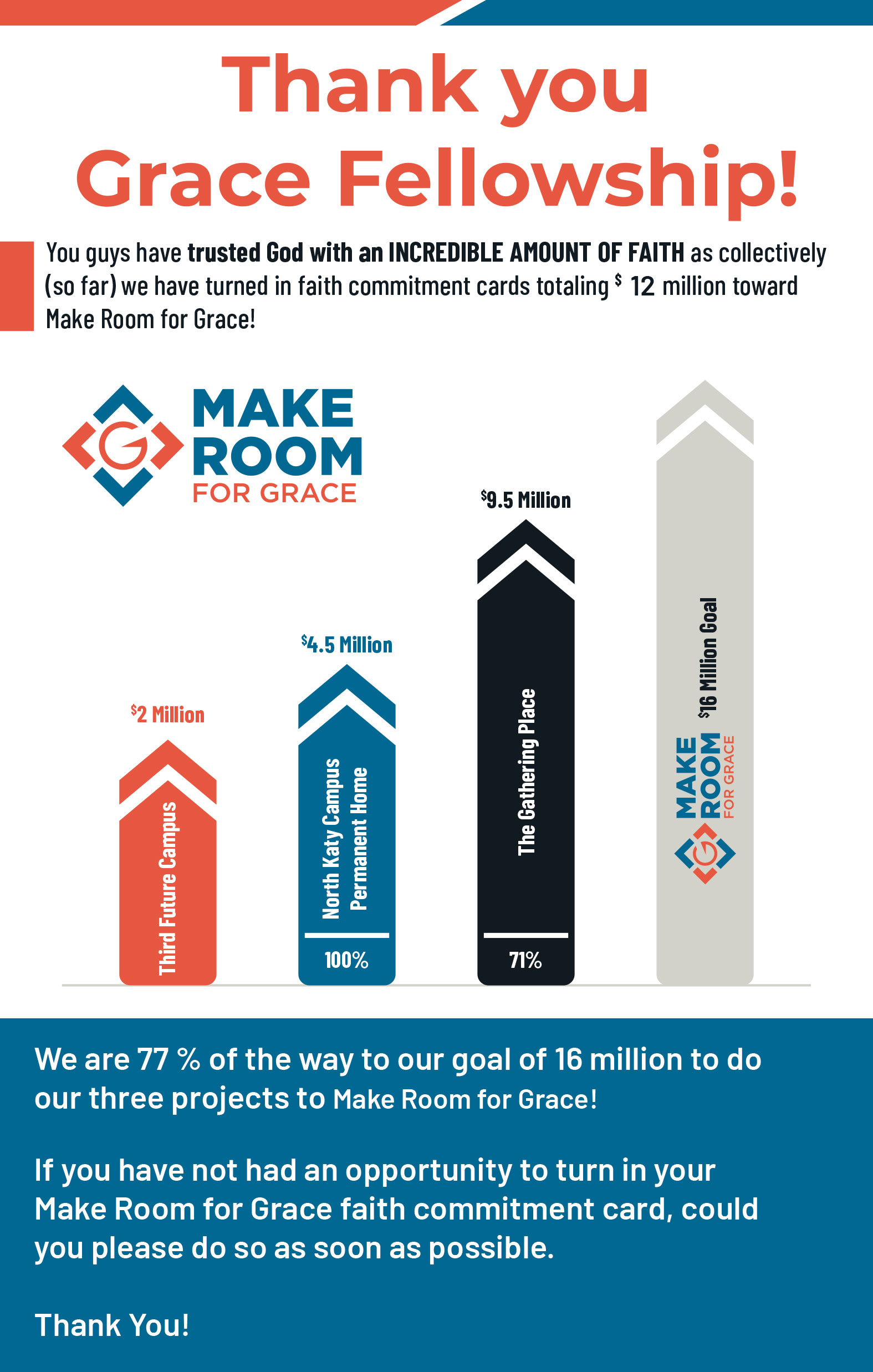 Make Room For Grace Stories!